IMMCMSS
IMM Conference in Management & Social Sciences (IMMCMSS)-2023 Sydney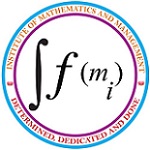 Research Conference with Workshop in Data Analytics

Organizer: Institute of Mathematics and Management (IMM), Australia 

Date: 21-22 October 2023
Venue: Western Sydney University Parramatta City Campus, NSW, Australia
Reach us
Deadline for Paper Submission:
30 July 2023
Extended 14 August 2023
Research and development have become a priority across the world. Public and private organizations spend a huge amount of funds on knowledge creation and sharing. Academicians and researchers across the world sweat for conducting research and high-quality publications. Despite the importance, a large number of studies and research publications become useless due to the "Misuse of Statistics".This is mainly due to the lack of knowledge in quantitative research. The IMM takes the initiative to fill the knowledge gap; conducts a "Research Conference in Management & Social Sciences with a Workshop in Data Analytics".
Keynote Speaker